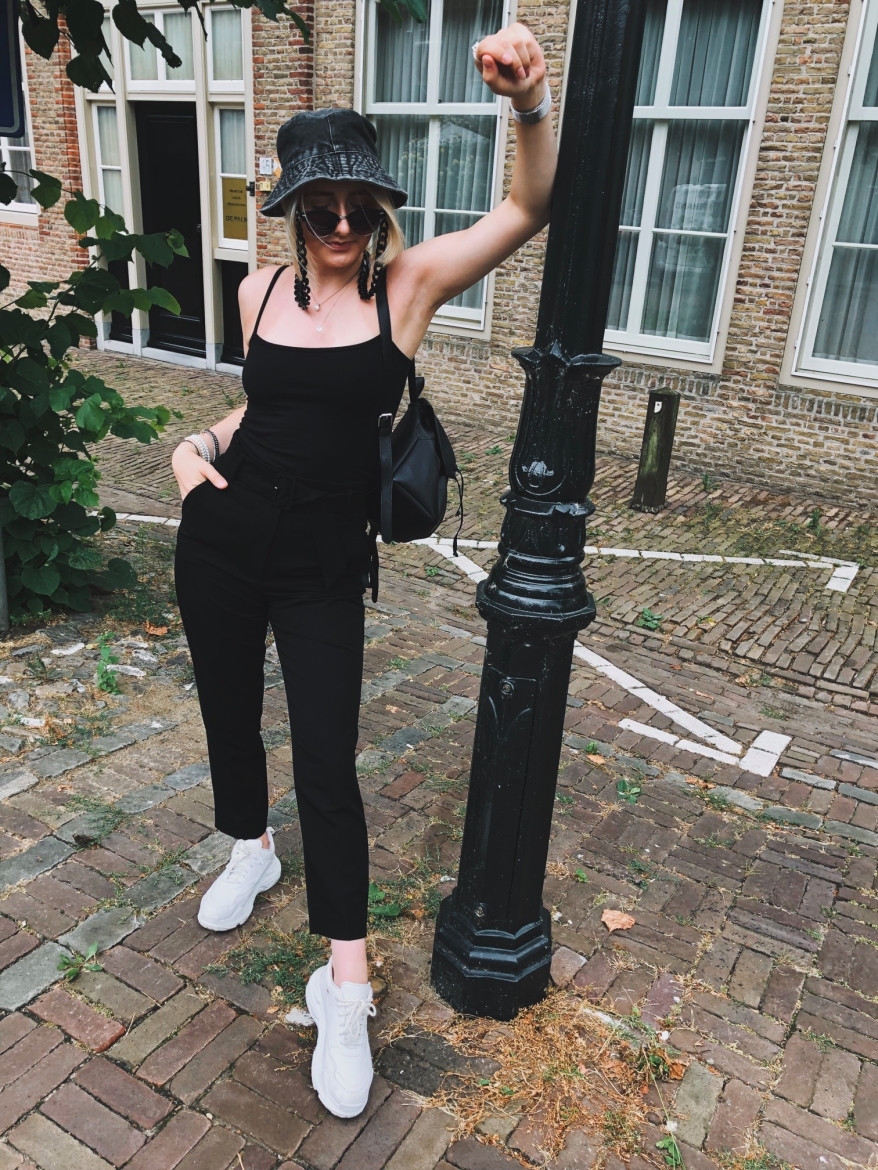 Bucket Hats
| Bucket hat: Primark | Top: Mooi! Company | Trousers: H&M | Bag: Asos | | Shoes: Nelly.com | Sunglasses: H&M | Sunglasses Chain: FOLC Studio |
Maybe one of my favourites trends this year is the bucket hat. I love hats and beanies almost as much as I love sunglasses because I think they add so much to your outfit. The bucket hat trend started small but quickly grew in one of the most popular trends of the season, and after a while, you could buy bucket hats in many different shapes, sizes, prints, colours and materials. The one I'm wearing on these photos is my first one. I got this dark grey, washed denim style bucket hat at Primark. I wanted to check if I was really feeling this trend and I am.
What do you think about the bucket hat trend? I will write a weekly edit about them and make a list of my favourite styles, so stay tuned for that. I linked a few similar ones from the one I'm wearing on these photos down below. If you want to recreate this look check out my Shop The Look Page or Browzzin Profile.