Comfy & Cosy with Molly Bracken
| Sunglasses: Croon Glasses | Sweater: Molly Bracken | Trousers: Molly Bracken | Shoes: H&M | Bag: Zara | Cup: Molly bracken |
You know I love fashion, but we also know fashion is not always comfortable. Some pieces are gorgeous but are not the most comfortable to wear. Well, when it's cold and grey I'm all about the comfort and this set from Molly Bracken is amazing. Since I received this set, I have been wearing it to death. It is so soft and warm, and it's like walking in your pj's all day.
Besides the fact that it is comfortable, it also such a beautiful set. I get a lot of compliments when I'm wearing the set. So if we want the perfect combination of fashion and comfort, this set is the answer. You will look fabulous while being comfortable.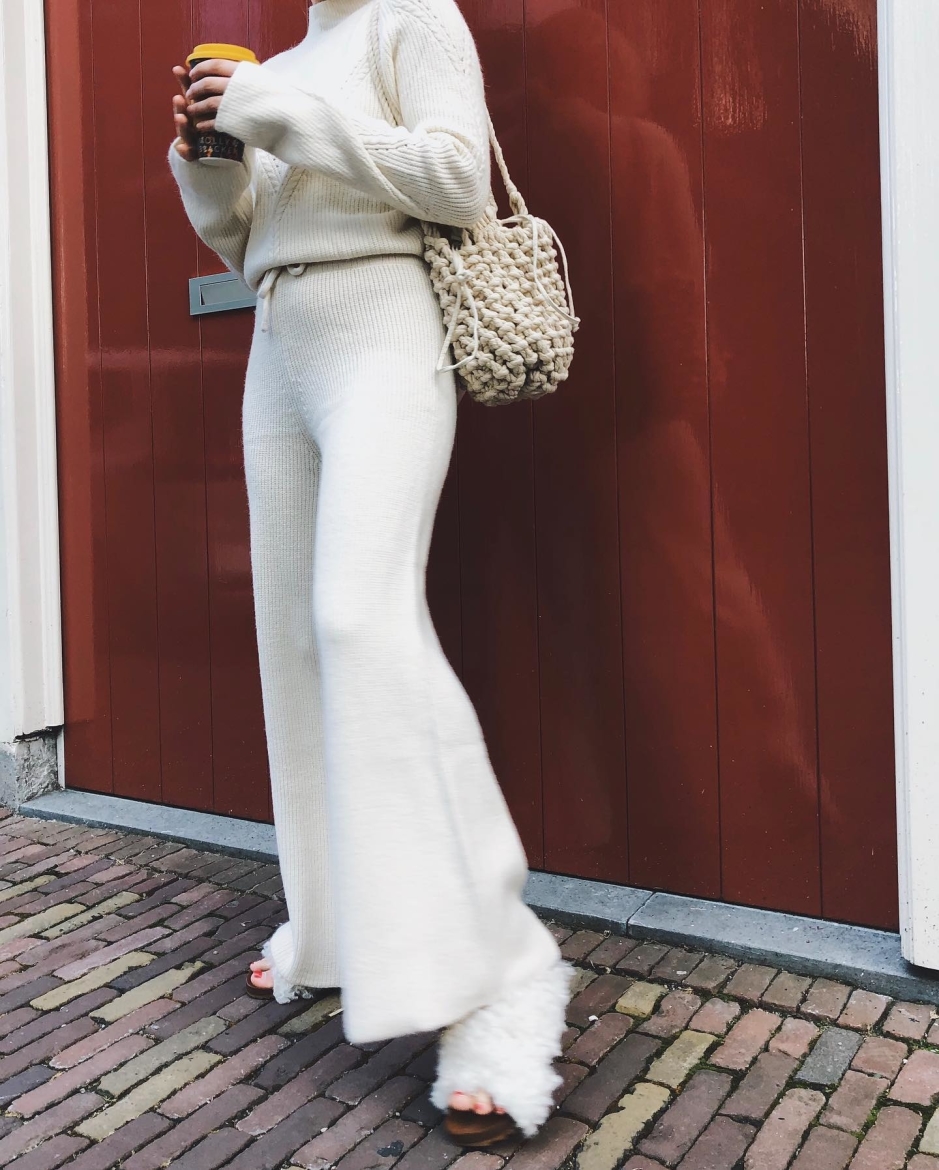 Another I love is the fact that you can style this endlessly. You can, of course, wear the pieces separately but also if you wear it together you can play around with other pieces you add to the outfit. Think about an oversised blazer, switching sneakers, for heels or combat boots. Add a big and cosy cardigan or go for a leather jacket.
If you are looking for a super comfy but also pretty and fashionable knitted set, you should definitely get this one. They also have it in a blue/grey colour. Keep in mind that you have to buy the pieces separately they don't come in a set when you order it online. I will link both colours and all pieces down below. If you want to recreate this look, check out my Shop The Look Page or check out my Browzzin profile.