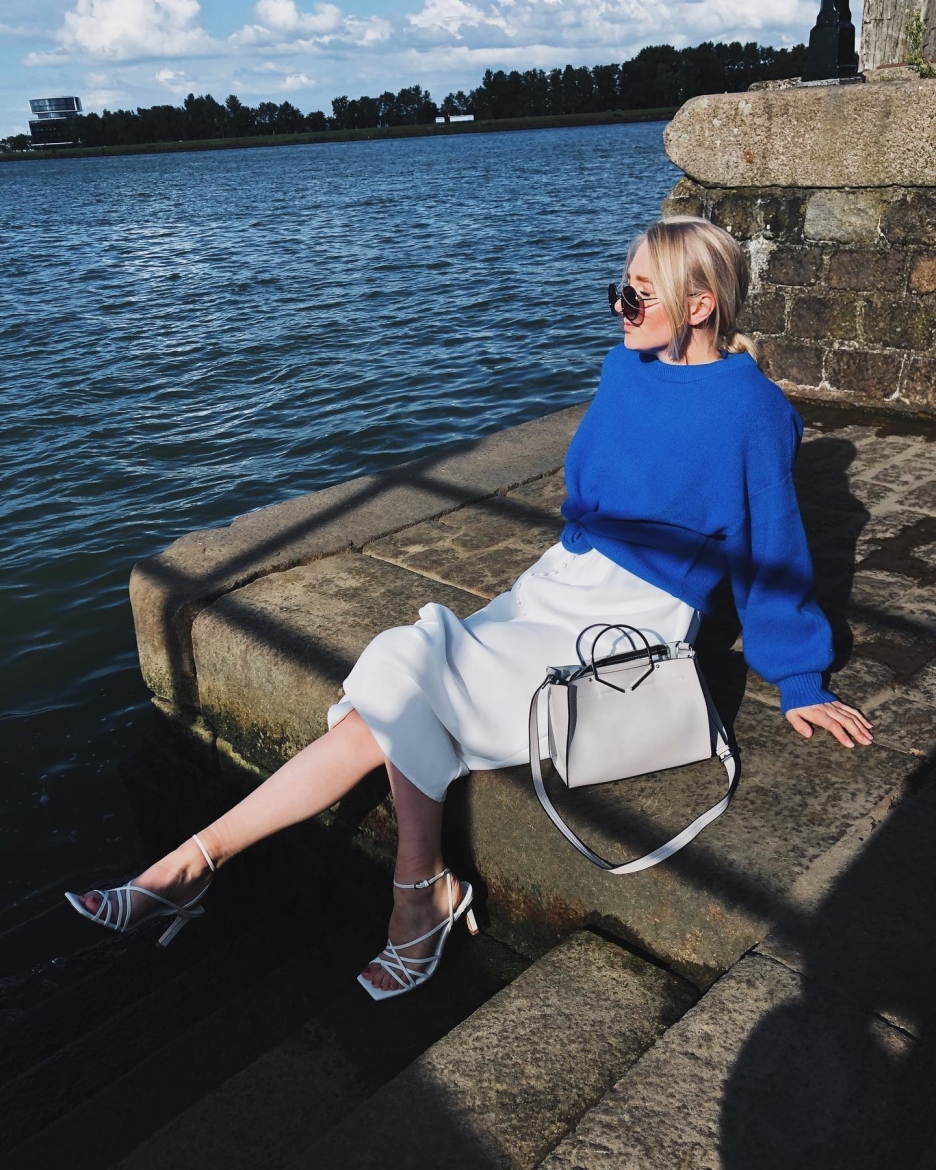 Everything Blue – Lili Sidonio x Molly Bracken
| Sunglasses: Primark | Sweater: Lili Sidonio x Molly Bracken |
| Dress: Zara | Heels: Zara | Bag: Zara |
I'm a girl who loves to wear black and neutral colours, but sometimes I fall in love with a pop of colour. This also happened with this jumper. I don't wear colours often, but I was drawn to this bright blue colour. It is gorgeous. The shape of the jumper is also amazing, and i love the oversised sleeves puff sleeves. If it's soft? It's super soft and warm too. Perfect for fall/winter season.
With this look I wore it styled with a girly dress, but I'm already thinking about some other looks I'm going to create with this pop of blue. It would be cool to wear it with an all-black outfit or styled with some light blue jeans.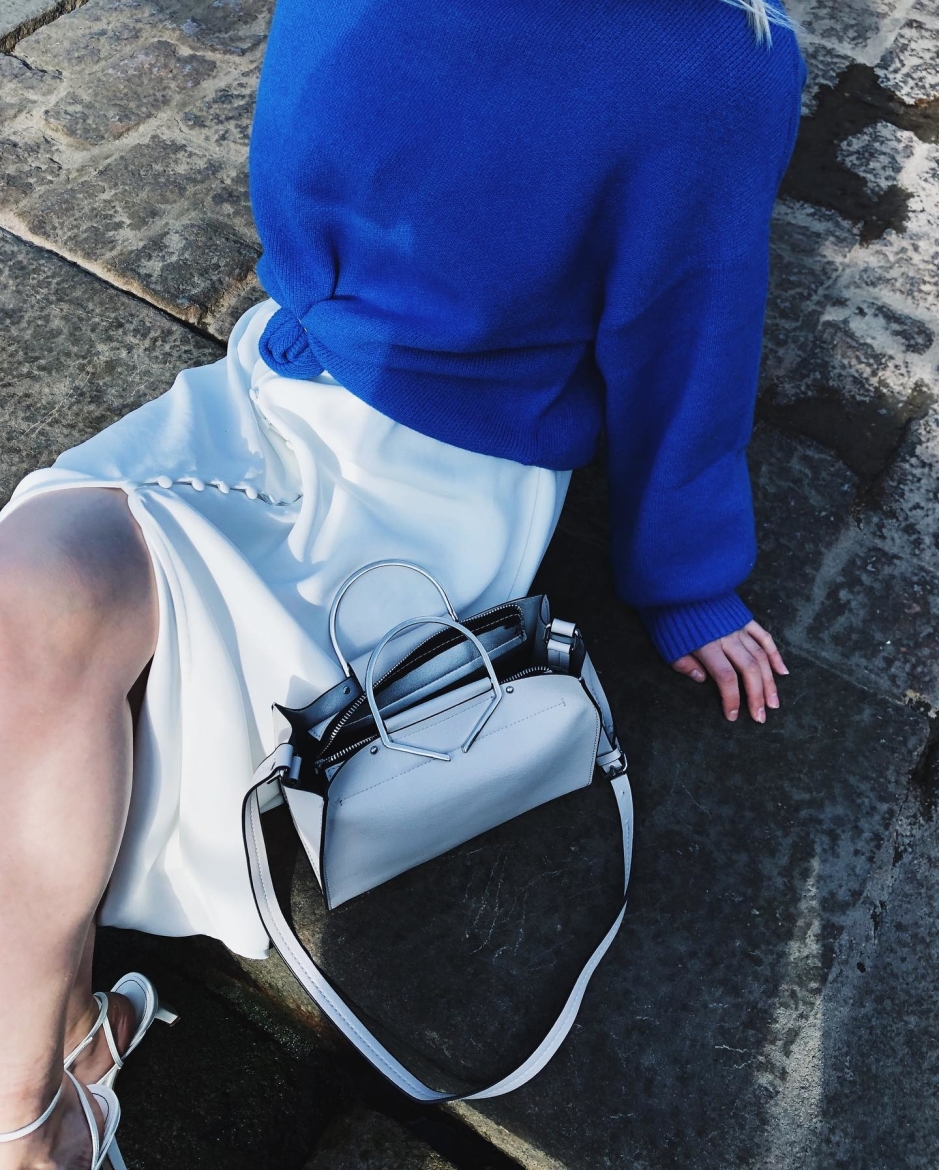 Everything Blue
I got this sweater from Lili Sidonio. This is the 'urban' collection from Molly Bracken. It also comes in bright pink. I linked both colours plus two other gorgeous jumpers down below. If you want to recreate this look, check out my Shop The Look Page or go to my Browzzin profile.