Small Business Gift Guide
Holiday Season is my favourite time of the year. This means Holiday Gift Guide time. I can really have fun with creating and purchasing the perfect gift for someone I love and buying presents for someone else is, in my opinion, more enjoyable than for yourself.
I did some Holiday gift guides last year, and I really enjoyed it,  so that's why I'm going to do them this year as well. The first Holiday gift Guide is about Small Businesses. Especially this year it's important to shop local and support your small businesses.  In this post, I'll show you a few of my favourite Small  & Local businesses and gifts.
1. Mooi! Company
Mooi! Company is a small brand with amazing quality basics. They focus on basics only, which allows them to make them perfect. The result is a gorgeous collection of basic items to build a sustainable wardrobe. I wear them all the time. It's also a lovely gift. Use code MooiFloor for 20% off! Code is available on the entire collection.
2. Oh Ruby
I recently found Oh Ruby on Instagram. It's a woman-owned small business, and she is a sweetheart. She has the cutest flower and twisted candles, and she also has a stunning collection of lady candles. She has them in different shapes, sizes and colours! Besides her amazing candle collection, she also has a lot of other cute interior decoration pieces. It is one of my favourite new shops for sure. Not only her collection is gorgeous, but she is super sweet!
3. The Golden Webshop
The Golden webshop is another amazing small business with a collection of gorgeous home accessories and gifts. I met the owner Daisy also on Instagram. That is something I love so much about that platform. You met so many amazing new people. But back to this amazing, again Woman-owned Small Business. She started a few years ago and has grown her business ever since. From a small collection to now a bigger one with a lot of different items. She has a gorgeous collection of home decor and other cool and unique items, perfect for gift season!
4. Capsule Studio
Capsule Studio is one of the brands I work with as an influencer. It is an Amsterdam based brand that works with capsule collections. They launched two collections already. Their Power Suits and Cosy Suits, both amazing and stunning! I also love their story and vision. Sustainability and good quality are their core values. Both collections make perfect Christmas Gifts if you ask me! I have a discount code for you as well. If you use code COUNTLESSSHADES15 you get 15% off your entire order.

5. MOOYS
MOOYS is a Dutch Concept store that launched its first collection just a few weeks ago. They have a collection of gorgeous and artistic vases and are planning on launching more collections in the future. Because of Holiday season, they have a discount on all items. If you use code MOOYS15 you get 15% off. If you want to give someone something special and unique, this is the perfect present.

6. GlowBabes
Glowbabes is a woman-owned business. I met her when she invited me to her first dutch blogger event, and we have been friends ever since. She is a real sweetheart, and besides organising blogger events, she does so much for other people and the community. Another thing she does is photography, and I thought a shoot with her would make the perfect Christmas present. She is amazing, and as I said, she is a real sweetheart, this makes it super comfortable to model and create amazing photos!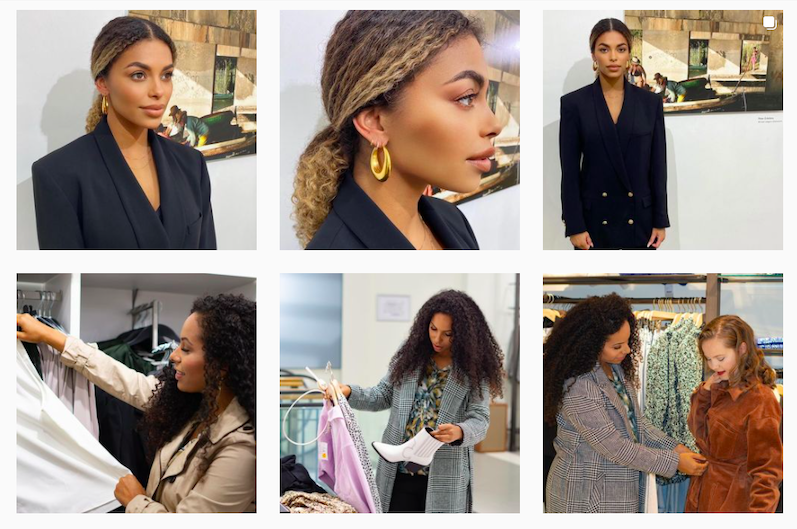 7.  De Buurvrouw Gorinchem
De Buurvrouw is a local shop in my old hometown and has a collection of cute and unique items that make perfect gifts all year around. No difference this time of year. All presents are perfect for women of every age. She works with small artists around the world and selects the entire collection herself. She also designs some of the pieces she sells in-store. If you are looking for something special, something different and unique and want to support the local community, you should definitely take a look at their collection. You can shop all items online as well.

8. Fashion Kartel
Fashion Kartel is a woman-owned small business. These amazing women, mother and daughter,  started their own online shop just recently. They have a gorgeous collection of woman clothing. They work really hard, and I just love the fact that it's Mother and Daughter together. I also work together with my dad, and I just love family brands.
9. De Buurman Gorinchem
De Buurman is another local shop in my old hometown and has a collection of unique items that make perfect gifts all year around. No difference this time of year. As you might have guessed, De Buurman items are perfect for men of all ages. If you are looking for something special, something different and unique and want to support the local community, look no further because you just found the perfect spot.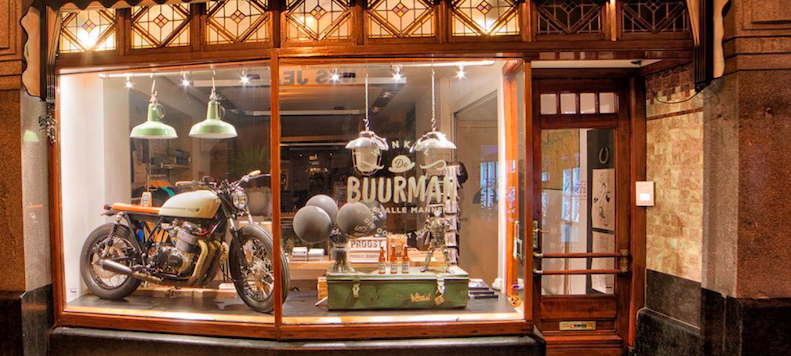 10. Dots Concept Store
Dots Concept Store is a local shop in my old hometown. I really love the concept. It basically is a collection of different artists, creative minds, small businesses and entrepreneurs. Dots Concept store gives all these people a chance to show themselves through their shop. Another amazing and unique local shop that I love. It's a brand that has a gorgeous and unique collection and makes a great please to check out when Christmas shopping!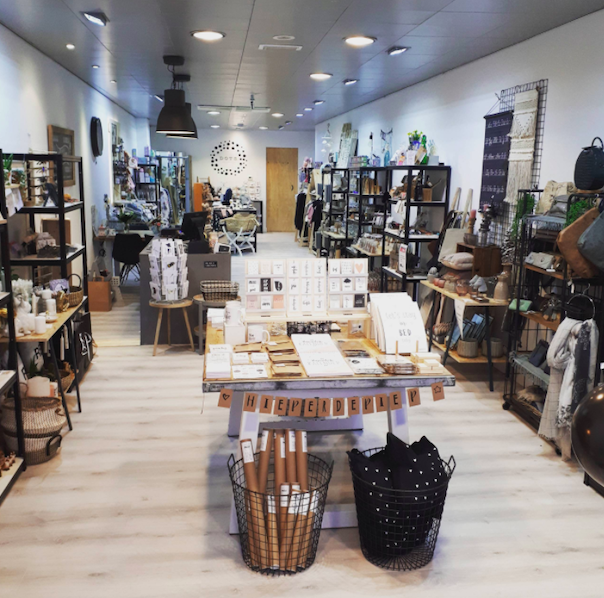 If you want some more gift inspiration make sure to read my Gift Guide for Her, Gift Guide for Him and Personalised Gifts Gift Guide as well!
Small Business Gift Guide